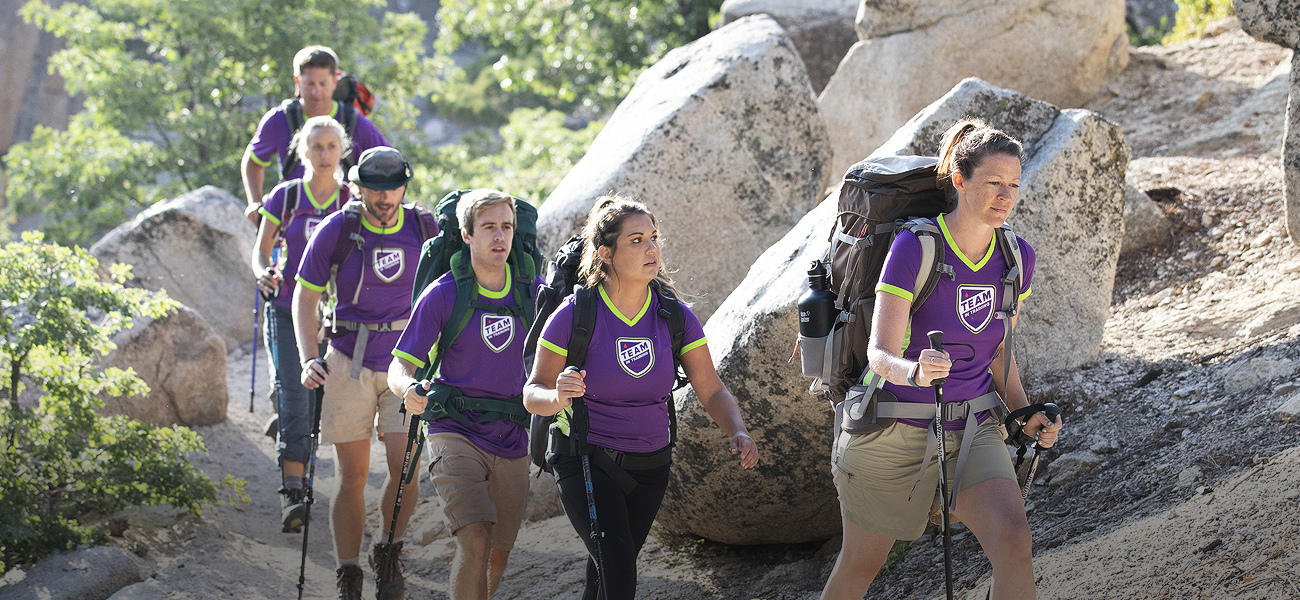 Hike For A Future Without Cancer
There's no better way to break free from the daily grind than heading out for a hike.
Hit the trail for an unforgettable trip through iconic national parks and experience the natural world in a way that you'll never forget. From your first mile on a training hike to the last step you take on the trail back home, your efforts represent the next breakthrough in the fight against cancer.
More Information
Register for an Event
Featured Events
Join the team for an incredible experience at these destinations.
Team In Training Benefits:
Event Weekend Weekend benefits such as guaranteed race entry, pre-race Team Rally, and on-course race-day coach support.
Experienced Coaches Proven hike program built by our network of experienced coaches, backed by the results of thousands of hikers across the country.
Here is what you can do for patients:
Comprehensive Training Plans Achieve your goals with 20+ weeks of interactive training, support and motivation from coaches and teammates on the Sixcycle training app
Athlete essentials Enhance your training with nutrition plans, cross-training routines, proper hiking skills and customized plans for hikers of all experience levels.
Beyond the Finish Line
Team In Training helps The Leukemia & Lymphoma Society (LLS) support cutting edge research projects in the most promising areas of cancer research. The impact of LLS-supported research goes beyond blood cancers. Since 2017, LLS has helped advance more than 85% of FDA-approved blood cancer treatment options – which have led to breakthrough treatments for other cancers and serious diseases.
Every Dollar Makes An Impact
---
LLS has invested nearly
$1.3B
in cancer research since 1949
LLS is funding nearly
200
research grants currently around the world
LLS has provided more than
$431M
in co-pay financial assistance
"When I first joined Team In Training I never thought that completing a century ride would be possible. The coaches and teammates helped me learn to ride, kept me motivated and were the reason I crossed the finish line."