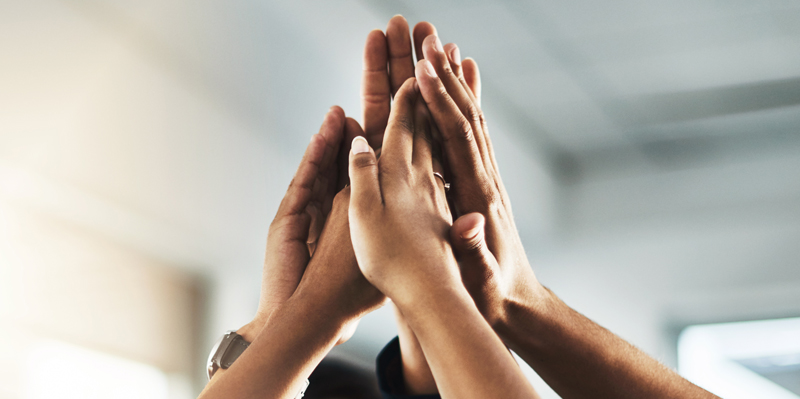 National Rookie Challenge
The National Rookie Challenge is a national fundraising competition for first-time Team In Training teammates to raise as much money as possible and make an incredible impact for the mission of The Leukemia & Lymphoma Society.
Rookie challengers must have the ability and desire to set a fundraising goal of $25,000 at minimum to qualify for this elite level competition.
2023 National Rookie Challenge Winner
In March 2022, Bobby DeWees lost his grandfather. Don DeWees Sr was diagnosed with Chronic Myelogenous Leukemia at the age of 61. Despite the devastating diagnosis he lived to 90 ½, thanks to groundbreaking research.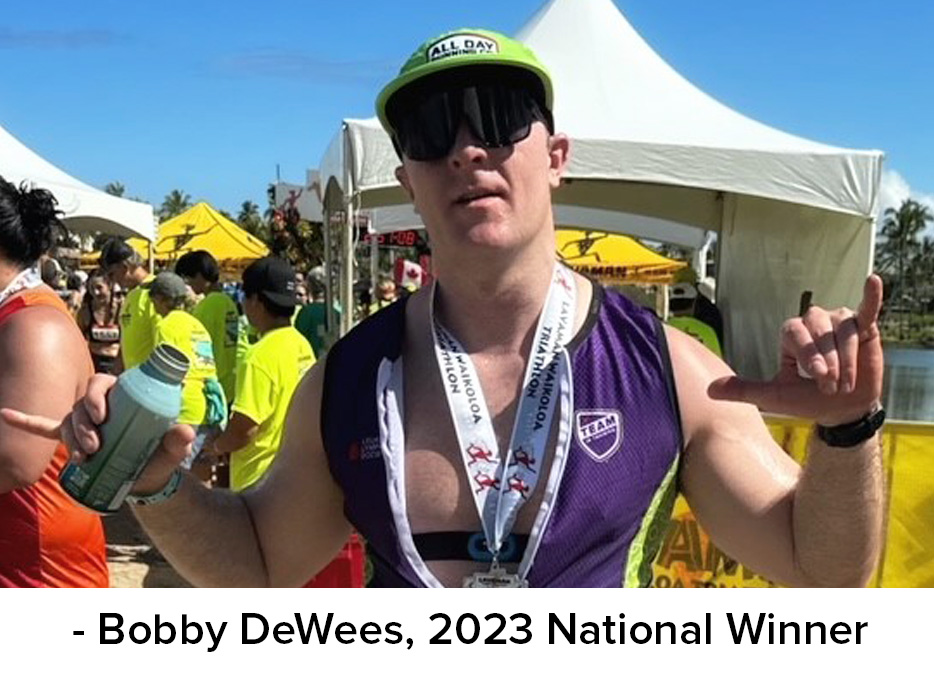 ---
Don had dedicated much of the later part of his life to support others stricken by a blood cancer diagnosis. To honor his late grandfather, Bobby set out to raise funds for The Leukemia & Lymphoma Society and take on the Lavaman Triathlon in Waikoloa, Hawaii, on March 26, 2023. Not only was he the top fundraiser of the event, at over $67,000, but he also completed the Olympic distance triathlon in 2 hours and 45 minutes, crushing his goal of breaking 3hrs.
We'd like to acknowledge our current top fundraisers.
Melvin Bradley
$173,100.00
Sarah Hamilton
$137,606.38
Matthew Duffy
$105,025.90
Peter Shankman
$91,246.97
---
WE'D LIKE TO ACKNOWLEDGE OUR CURRENT TOP 10 TEAMS.
Greater LA Run/Walk
$290,494.41
Cancer Crusaders
$225,442.17
Greater LA Cycle Team
$218,697.08
Moms In Training
$204,711.00
Pop's Warriors
$200,008.04
Silicon Valley LavaTeam
$184,272.28
Circle of Heroes
The Circle of Heroes recognizes those who raise $25,000 within one fiscal year and fundraising teams that raise $250,000 within one fiscal year and can be earned over multiple TNT events, including virtual and live.
Individuals and teams who achieve this honor are awarded a Circle of Heroes medal during their event weekend, and their name is listed in Forbes.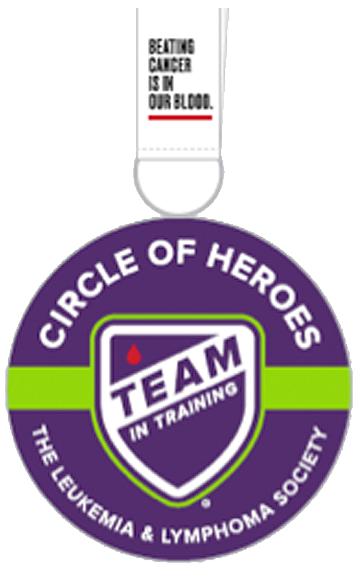 Frank Amaral
Kelly Aneser
Lauren Bogart
Andrew Brandman
Justin Chueh
Steven Cramer
Todd Downey
Fardad Esmailian
Gillian Fein
Rachel Freriks
David Grais
Michael Hall
Sandy Hickey
Bob Holmes
Brad Holsworth
Vince Hopkins
Mark Hunt
Grant Knowles
Lauren Medalie
Teresa Keenan Meza
Jeff Miller
William Milliken
Harry Moseley
Jared Nelson
Phyllis Osterman
Tim Parker
Will Rogers
Abby Rom
Sondra Rose
Denise Ruthven
Gordon Scott
Greg Sliger
Kevin West
Allison Wiggin
Blackstone
Greater LA Run/Walk
Team 209
Team SF Bay
HERO & IMPACT AWARDS
Individuals who raise $50,000 or teams that raise $100,000 are eligible to link the name of their choice with cutting edge LLS-funded research. The portfolios include a variety of research grants that support every discipline in the blood cancers, each with a mix of multi-year grants to accelerate promising therapies.
Chris Ammann
John Bacon
Christina Barnard
John Black
Melvin Bradley
Bobby DeWees
Matthew Duffy
Deb Durig
Phillip Falkner
Virginia Garner
Sarah Hamilton
Brian Kozera
Felix Laboy
Meghan Rypkema
Peter Shankman
Christopher Trent
Cancer Crusaders
FIS
Greater LA Cycle Team
Hope Hustlers
IronTeam 2022
Jenny Booyah and the Peachy Tribe
Moms In Training
North Texas Hike
NYC Alumni & Friends
Pop's Warriors
Silicon Valley LavaTeam
Team 8.18
Team Silicon Valley
Team Survivor
United for the Cure 2023
Please provide home Zip Code before proceeding