Curing Cancer is a Team Sport
WE WERE THE FIRST. WE ARE THE BEST. WE WILL ALWAYS BE THE TEAM.
Spanning over three decades, Team In Training started a revolution that changed endurance sports forever. Since inception in 1988, Team In Training has raised more than $1.5 billion, trained more than 650,000 people, and helped The Leukemia & Lymphoma Society (LLS) invest nearly $1.3 billion in research to advance breakthrough cancer treatments that are saving lives today.
THE NEW TEAM EXPERIENCE
Join the TNT community, where you will embark on a journey that expands beyond the finish line. We have officially rolled out a new event weekend experience, including our Team Rally & Dinner, the Gauntlet (a sea of purple supporters with non-stop cheering from coaches, friends, family and survivors) and the Go Team Dome. Be part of a community of people dedicated to raising funds to cure cancer with The Leukemia & Lymphoma Society (LLS).
Register Today
More Information
Teammate Benefits
Our team is ready to help you beat cancer to the finish line.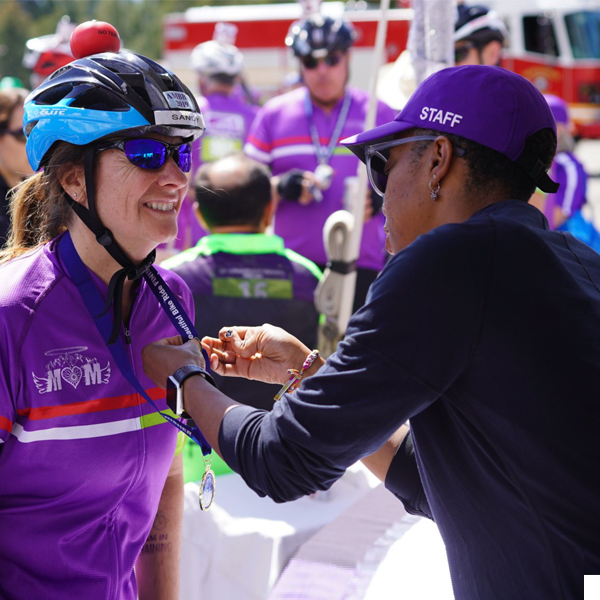 Customized Fundraising Support
Fundraising professionals deliver personal support that provide proven strategies to help you hit your fundraising goal. We also offer opportunities for private fundraising consultations, immediate support and fundraising tools.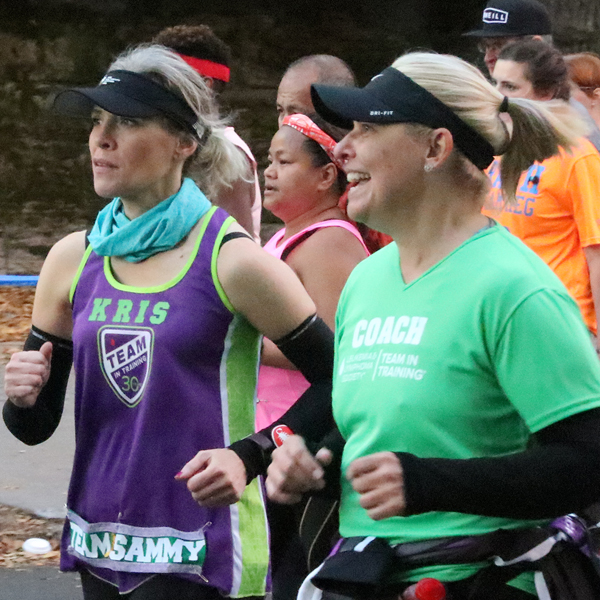 Professional Coaching & Training
Team In Training provides training plans developed by QT2, a professional coaching company, with detailed instructions and how-to's on each assigned workout. We offer access to nutrition information, strength training schedules, skills clinics and more resources that deliver each athlete to the start line prepared.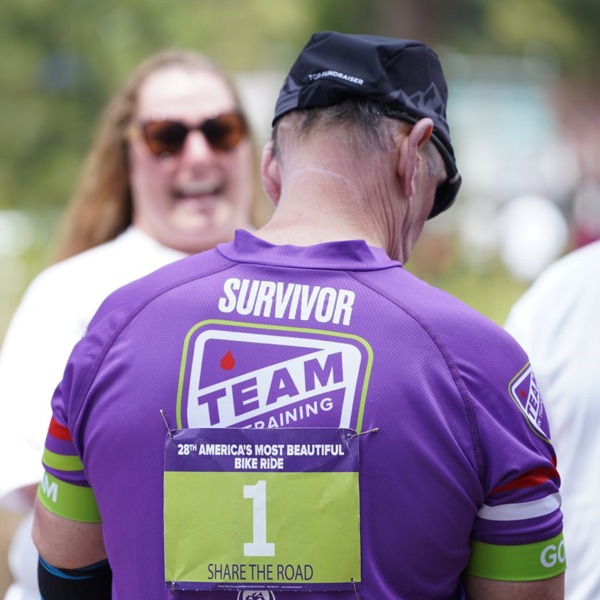 Team In Training Community
Mission is at the heart of our community with weekly shared mission moments, seasonal honored heroes and the opportunity for each of our teammates to share their own reasons for being part of the Team via event-based social media groups.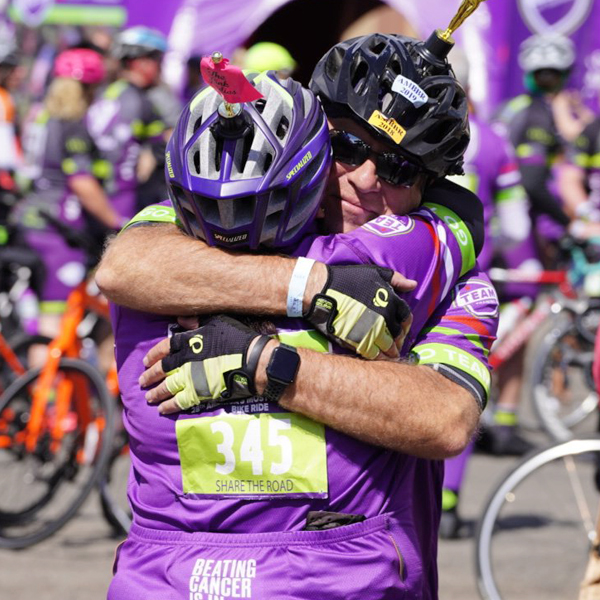 Event Weekend Experience
The new Team In Training event weekend is a unique, best-in-class experience combining mission, community and celebration; including engaging activities to connect with teammates , motivational dinner, exclusive post-race area and more!
1. Register
Join as an individual or form a team with your friends, family and coworkers. Select your event weekend amenities & fundraising target to start your journey in purple.
2. Raise Funds
Set out to raise funds for The Leukemia & Lymphoma Society. Meet with one of our fundraising specialists to create your plan, get access to resources and start using your personal fundraising page.
3. Cross The Finish Line
While you fundraise, you will train for an upcoming run, walk, cycling, triathlon, hike or climb event. You will be part of a larger team who will meet you at your event and be there when you cross the finish line.
Beyond the Finish Line
Team In Training helps The Leukemia & Lymphoma Society (LLS) support cutting edge research projects in the most promising areas of cancer research. The impact of LLS-supported research goes beyond blood cancers. Since 2017, LLS has helped advance more than 85% of FDA-approved blood cancer treatment options – which have led to breakthrough treatments for other cancers and serious diseases. Request More Information
Have a quick question? Our agents are ready to take your call (Mon-Fri, 8 a.m. - 8 p.m. EST)