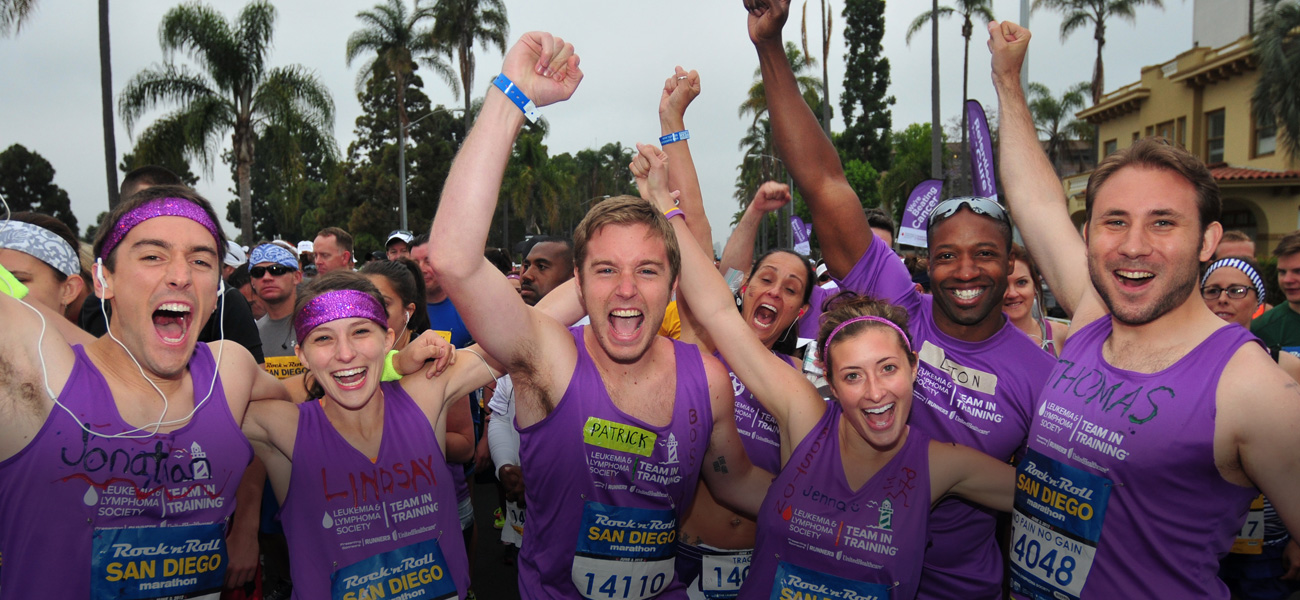 Representing 3 Decades of Incredible Achievements & Lifesaving Results
In 1988, Team In Training started a revolution that changed endurance sports forever. We are now the largest charity endurance training program in the world – powered by 650,000 athletes who have raised over $1 billion.
Our program prepares athletes for premier endurance challenges – creating lifelong memories with incredible experiences that unite teammates in pursuit of curing cancer.
The Team Experience
Team In Training will take you on a journey that expands beyond crossing the finish line. You will be part of a network of individuals dedicated to raising funds to cure cancer.
More Information
Register Today
Team In Training Benefits
Our team is ready to help get you set for any endurance challenge with personalized support from start to finish.
Experienced Coaches
Three decades of unrivaled results, inspiring achievement and personal empowerment
Comprehensive Training Plans
Achieve your goals with interactive training support and motivation from coaches & teammates on the Sixcycle training app
Athlete Essentials
Enhance your training with nutrition plans, cross-training routines and more
Event Weekend
Guaranteed event entry, shared hotel stay, Inspiration Dinner and on-course event support from coaches
Team-First Approach
Uniting athletes of all backgrounds around one goal: a world without blood cancers
How It Works
Register
Join as an individual or form a team with your friends, family and coworkers. Select your event weekend amenities & fundraising target to start your journey in purple.
Raise Funds
Set out to raise funds for The Leukemia & Lymphoma Society. Meet with one of our fundraising specialists to create your plan, get access to resources and start using your personal fundraising page.
Cross The Finish Line
While you fundraise, you will train for an upcoming run, walk, cycling, triathlon, hike or climb event. You will be part of a larger team who will meet you at your event and be there when you cross the finish line.
Beyond the Finish Line
Team In Training helps The Leukemia & Lymphoma Society (LLS) support cutting-edge research projects in the most promising areas of cancer research. The impact of LLS-supported research goes beyond blood cancers. Approximately 40 percent of new cancer therapies approved by the FDA since 2000 were first approved for a blood cancer – which have led to breakthrough treatments for other cancers and serious diseases.
---
LLS's Therapy Acceleration Program invests approximately
$10 million
per year to fast-track new cancer treatments.
Since 2000, approximately
40%
of FDA-approved cancer therapies were first approved for blood cancer.
LLS is committed to finding a cure for acute myeloid leukemia (AML), investing more than
$100 million
over the past 5 years to develop new treatments.