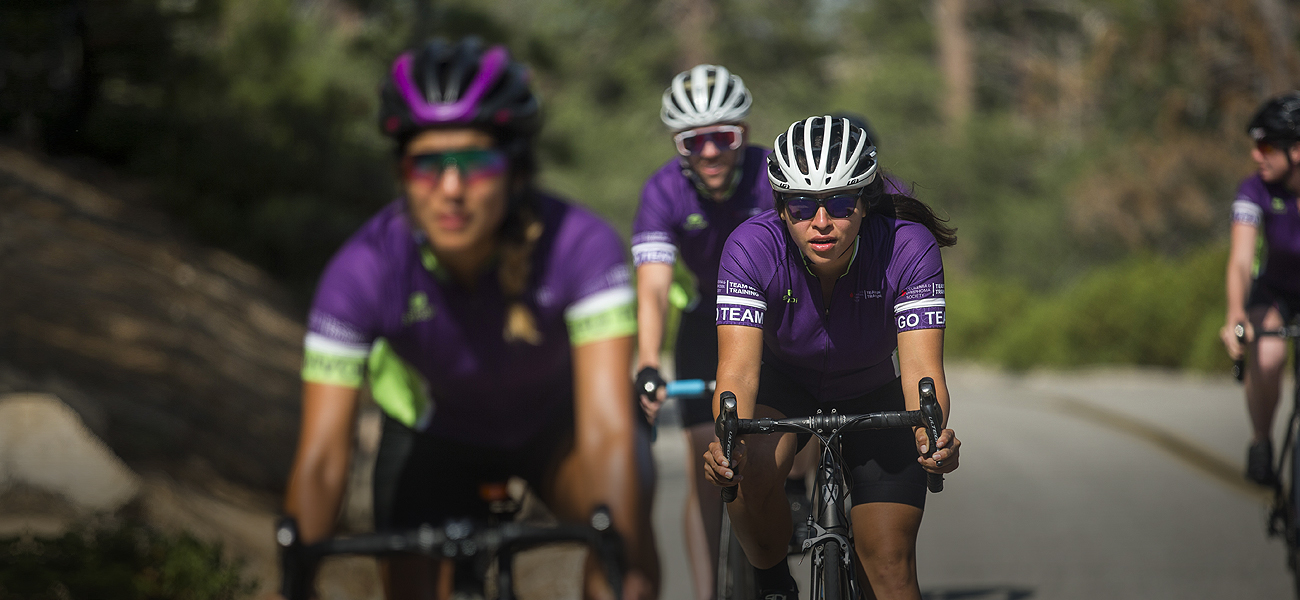 Ride For A Future Without Cancer
For more than two decades, Team In Training cyclists have owned the road by taking on challenging rides – while raising millions to support new cures for cancer. Our cycling program will get you ready for any big ride – from fun-first 25-milers to demanding 100-mile rides at incredible destinations across the country.
More Information
Register for an Event
Featured Events
Join the team for an incredible experience at these destinations.
Lake Tahoe, NV
June 6, 2021
Team In Training Benefits
Experienced Coaches Proven cycling program built by our network of committed coaches, backed by the results of thousands of riders across two decades.
Comprehensive Training Plans Achieve your goals with 20+ weeks of training guidance, support and motivation from coaches and teammates on the interactive training Sixcycle training app
Athlete Essentials:
Athlete essentials Enhance your training with clinics on bike handling, maintenance and rules of the road
Event Weekend Weekend benefits such as guaranteed ride entry, shared hotel stay, pre-race Team Rally & Dinner and on-course ride-day coach support
Beyond the Finish Line
Team In Training helps The Leukemia & Lymphoma Society (LLS) support cutting edge research projects in the most promising areas of cancer research. The impact of LLS-supported research goes beyond blood cancers. Approximately 40 percent of new cancer therapies approved by the FDA since 2000 were first approved for a blood cancer – which have led to breakthrough treatments for other cancers and serious diseases.
Every Dollar Makes An Impact
---
LLS's Therapy Acceleration Program invests approximately
$10 million
per year to fast-track new cancer treatments
Since 2000, approximately
40%
of FDA - approved cancer therapies were first approved for blood cancer
LLS is committed to finding a cure for acute myeloid leukemia (AML), investing more than
$100 million
over the past 5 years to develop new treatments
"When I first joined Team In Training I never thought that completing a century ride would be possible. The coaches and teammates helped me learn to ride, kept me motivated and were the reason I crossed the finish line."