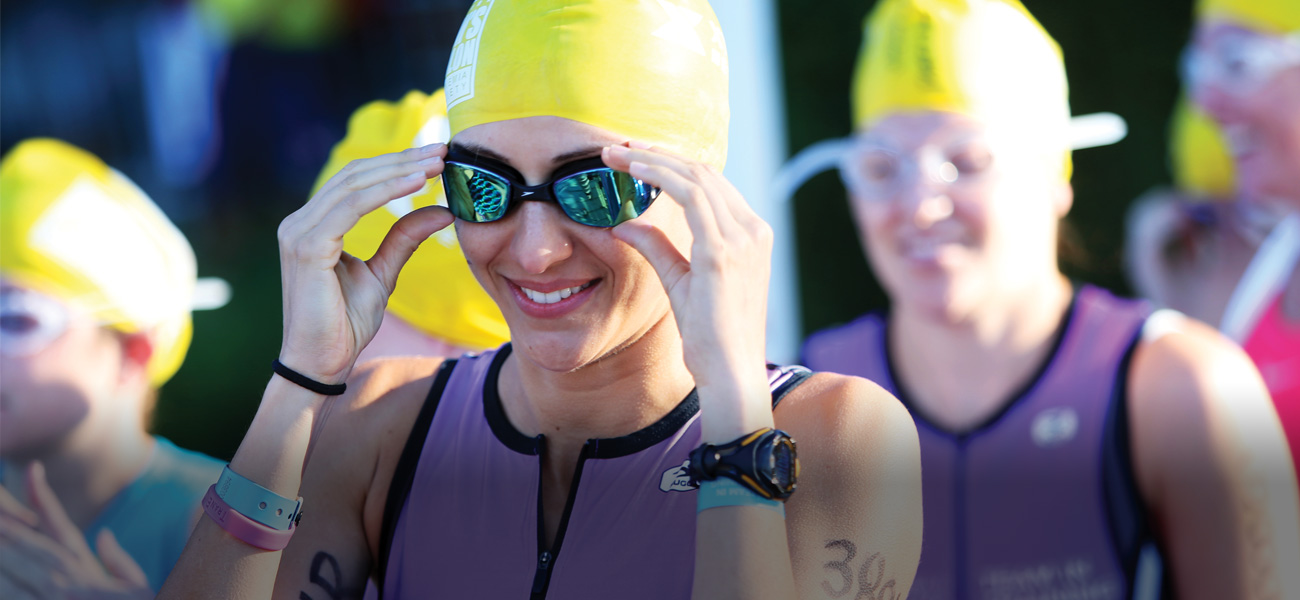 Swim, Bike and Run for new cures
Combining three endurance sports into one inspiring effort, a triathlon is the crowning achievement for all-around athletes looking to put their collective skills to the test.
Team In Training's triathlon program allows multisport athletes of all experience levels to support the LLS mission through a variety of challenging event experiences – from elite Ironman events to Olympic and Sprint triathlons.
TNT's expert coaches provide triathlon teammates with comprehensive training programs and resources to fly through the transition zones and cross the finish line with confidence.
More Information
Register for an Event
Be inspired by the journey
Here is what TNT can do for you:

Provide weekly workouts with world-class coaches.
Expand your social circle and provide the opportunity to become part of a community and team.
Help you cross the finish line at incredible events.
Here is what you can do for patients:

Help save lives by fundraising while you train.
Help improve the lives of patients and their families.
Get us all closer to a world without blood cancers.
"Someone ran for me when I was in treatment. I've always been a volunteer and done stuff for others - but now I have a passion. Team In Training helped save my life... And I want to help save someone else's."
Every 3 minutes someone in the US is diagnosed with a blood cancer.
Despite progress, more than a third of blood cancer patients still do not survive five years after their diagnosis.
Every 9 minutes someone in the US dies of a blood cancer.