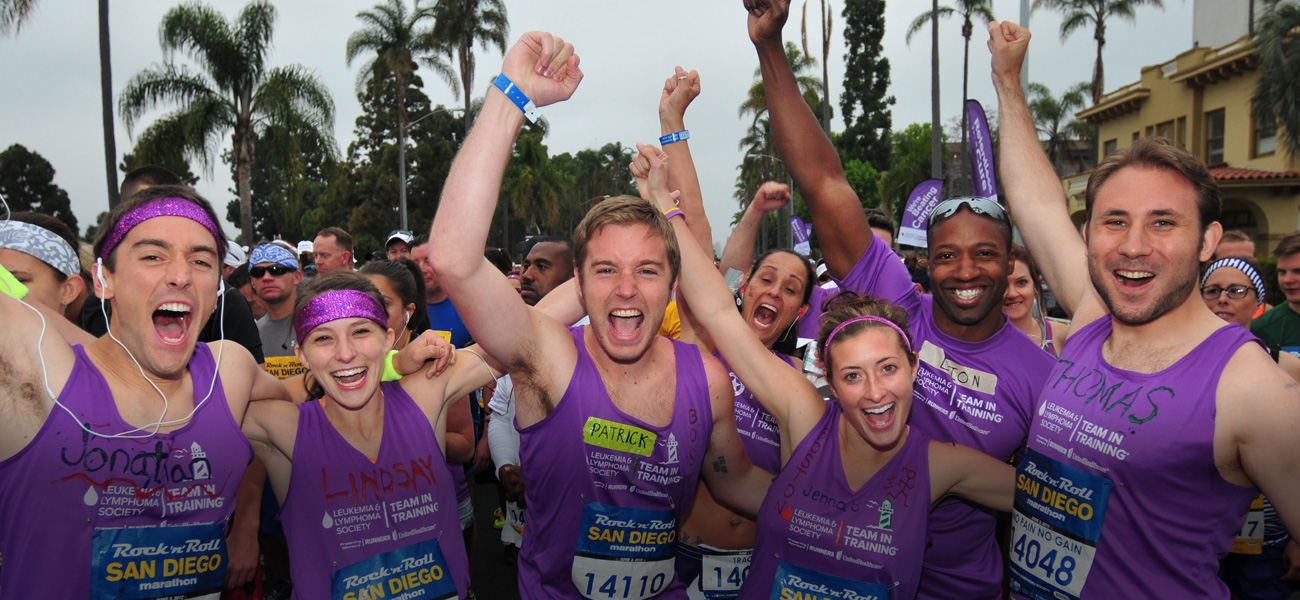 Team In Training is the flagship fundraising program for The Leukemia & Lymphoma Society.
It's also the original sports training program for charity, and the only one dedicated to creating a world without blood cancers. TNT teammates fund groundbreaking discoveries in research, and inspire personal discovery through training and community.
It doesn't matter if you're an athlete or not in perfect shape. Our coaches will train you to cross the finish line at a marathon, half marathon, cycling event, triathlon, climb or hike adventure. You don't have to finish first, you're already a winner by helping TNT and LLS to save lives not someday, but today.
More Information
Register Today
What's In It For You?
Training
Experienced coaches will provide workouts, clinics on nutrition, injury prevention and hydration.
Travel
Incredible event destinations like NYC, LA, SF, Hawaii and Prague!
Fundraising Resources
Fundraise easily with your own online fundraising page, email/letter templates, social media tools and the myLLS mobile App.
Social
Meet new friends and make new connections that will last a lifetime.
Inspire
Meet patients whose lives you'll be saving and survivors whose lives have been changed through TNT.
Mission
Raise money to fund life-saving research and provide support to blood cancer patients and their families.
How It Works
Register
Join as an individual, as a member of a community or corporate team, or even as a team captain. Whatever you choose, be sure to ask everyone you know to join, too.
Raise Money
Raise money through your fundraising page, social media or the old fashioned way of asking friends and family to help. Check out our helpful hints to get started.
Cross The Finish Line
When you complete one of TNT's many events, you not only reach a personal goal, but you also help us reach ours: a world without blood cancers.