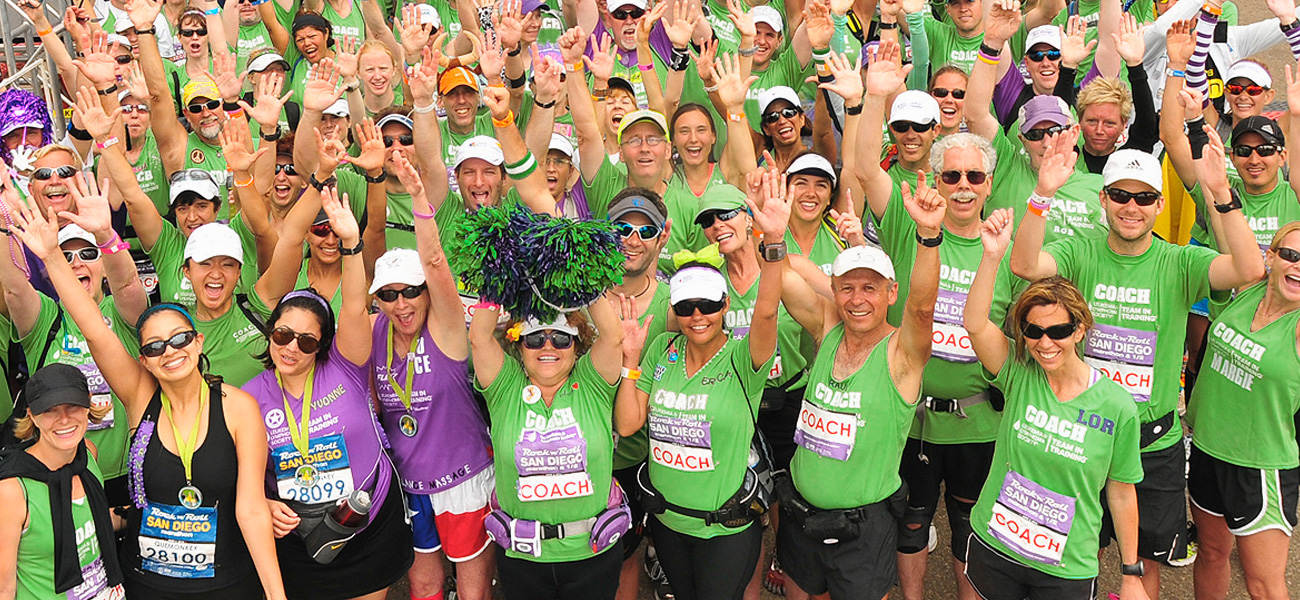 Training & Coaches
Inspiring Greatness From Start To Finish
Team In Training's comprehensive training program prepares athletes for every endurance challenge – with experienced coaches and innovative technology to help achieve your goals.
Sixcycle Training App:
Sixcycle is Team In Training's all-in-one training platform. It is accessible through both an app and website, (compatible with both Android and iPhone), and is free to our athletes during their time with Team In Training. Sixcycle allows you to have access to your training plan and daily workouts, direct communication with your coach, connection to the larger TNT community and your fellow teammates, and a hub for resources related to training, fundraising, and more.
When you register for Team In Training, you will be sent an invitation to Sixcycle within 24-48 hours. You will be provided with a log-in and temporary password to access your account, and your account will stay active throughout the duration of your training season.
Coaching Network:
Proper training is essential for completing an endurance event. Team In Training's network of experienced coaches deliver comprehensive training plans and expert knowledge to help you achieve your goals.
When you sign up with Team In Training you are provided a coach and a training plan to get you to your event. Your coach will work with you individually to help customize your training plan, ensure you have access to clinics covering nutrition, strength training, gear and more. Whether you're heading out for your first training session or hitting the home stretch, our coaches serve as your biggest cheerleader to help you stay motivated and cross the finish line.
Where available, teammates are also invited to join other Team In Training athletes in their area for group training.
Training and Coaching Benefits
Skills Clinics
Master the basics before you hit the start line with pro tips for proper form, rules of the road & more
Experienced Coaches
Three decades of unrivaled results, inspiring achievement & personal empowerment
Team-First Approach
Uniting athletes of all backgrounds around one goal: a world without blood cancers
Comprehensive Training Plans
Achieve your goals with optimized training with the Sixcycle interactive training calendar
Athlete Essentials
Enhance your training with nutrition plans, cross-training routines & more
Sixcycle For Coaches:
Exclusively available for Team In Training coaches, Sixcycle's innovative training platform provides coaches with an interactive social network to instantly connect with teammates and an integrated training calendar to deliver comprehensive workout plans for athletes of all experience levels.