About this Event
Grand Canyon National Park encompasses 278 miles of the Colorado River and adjacent uplands. The canyon is one of the most spectacular examples of erosion anywhere in the world—unmatched in the incomparable vistas it offers visitors from the rim. It is visually overwhelming in size and intricate and colorful in landscape. Discover and experience all the natural beauty and rich history that Grand Canyon National Park has to offer with Team In Training in 2024!
Participating as part of Team In Training makes the experience so much sweeter! From our experienced coaches and robust onsite activities, coupled with a tremendous sense of TEAM, your journey along the canyon will create lifelong memories as you support lifesaving research for cancer patients.
Multiple trail options will be available, varying in length and difficulty. Below are a few EXAMPLE trail options. Final trail options available will be confirmed in early 2024.

Fundraising Commitment Levels
The funds raised by Team In Training teammates help The Leukemia & Lymphoma Society explore new paths to cures, supporting approximately 300 active, cutting-edge research projects in the most promising new areas of immunotherapy and personalized medicine in cancer research.
All fundraisers receive a guided 1-day hike including transportation to the trailhead, Team In Training event day jersey, an experienced coach and personalized training support, professional fundraising support, and an onsite event weekend experience.
Basic Fundraising Commitment: $2,000
Or, Register for a Fundraising Commitment to Include **Hotel Stay:
$3,000 - *Half Cost of Hotel Room Covered for 2 Nights
$3,500 - *Half Cost of Hotel Room Covered for 3 Nights
$4,000 - Hotel Room for 2 Nights
$5,000 - Hotel Room for 3 Nights
Don't stop there!  Continue fundraising to further impact the LLS mission while unlocking fundraising incentives and recognition.


*Teammates may pair themselves with another team member fundraising for half hotel cost OR purchase the other half of their hotel room.
**Hotel stays booked by LLS must be within the nights of May 3rd, 4th & 5th.

Please note:
Transportation between the airport and hotel is not provided by TNT and is the responsibility of the participant.
Only registered fundraising participants may participate in the official hike day; friends and family members are not able to hike along with the group.
Participants must ride on the group transportation provided on hike day from the team hotel and may not drive into the park to meet the group.
All charity participants must comply with any rules or requirements set forth by the event hosts, REI Co-op.
Event Partner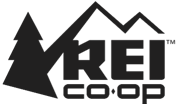 YOUR FUNDRAISING COMMITMENT
Team In Training teammates commit to fundraising a chosen minimum amount in full by 11:59 p.m. EST on the first business day after their event. Funds raised for the event are non-transferrable. If the fundraising commitment is not met by the deadline, teammates are responsible for donating any remaining balance.