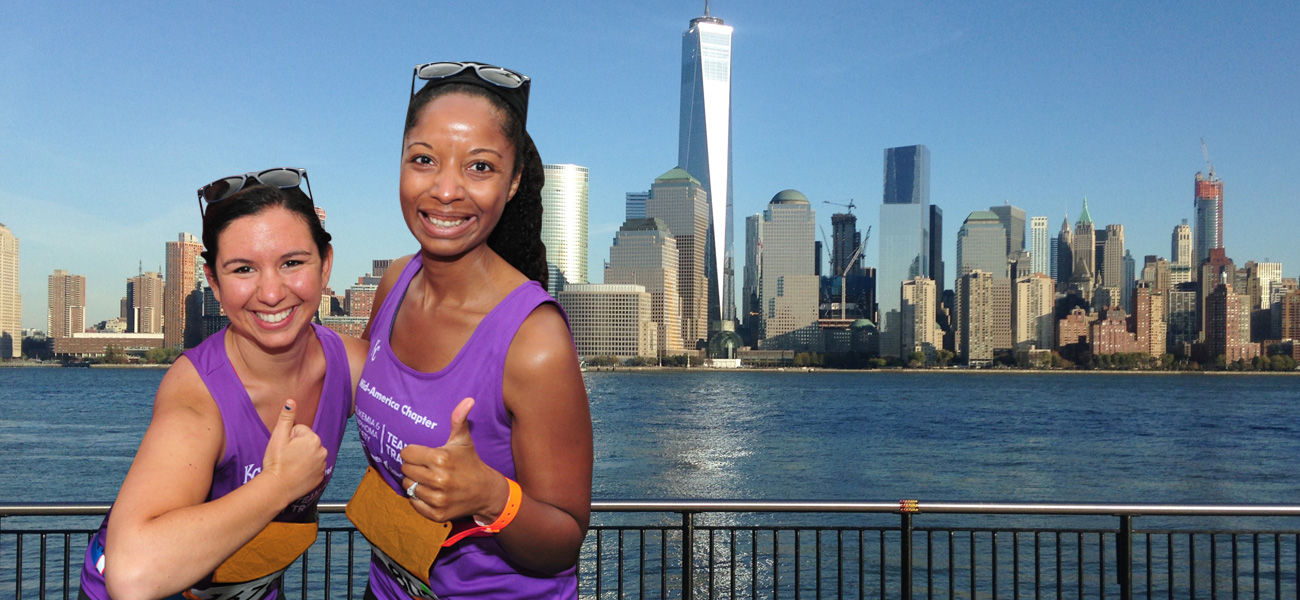 About this Event
Get ready to run on a 13.1-mile tour of New York City – starting in Brooklyn's Prospect Park and heading over the Manhattan Bridge with a finish in Central Park. You'll get the same experience as the TCS New York City Marathon in half the distance. The event is sold out, but Team In Training has your entry!
Fundraising Commitment Levels
The funds raised by Team In Training teammates help The Leukemia & Lymphoma Society explore new paths to cures, supporting approximately 300 active, cutting-edge research projects in the most promising new areas of immunotherapy and personalized medicine in cancer research.
Pre-Drawing Commitment Levels- pricing prior to 12/1
| Commitment | Benefits |
| --- | --- |
| $1,000 | Own Race Entry Secured |
| $1,500 | Access to guaranteed race entry; Race entry fee paid by teammate, Inspiration Lunch, Sixcycle Interactive Training App, Coaching and Event Jersey |
| $2,500 | Access to guaranteed race entry; Race entry fee paid by teammate, 2-night shared hotel stay, Inspiration Dinner, Sixcycle Interactive Training App, Coaching and Event Jersey |
| $3,000 | Access to guaranteed race entry; Race entry fee paid by teammate, 3-night shared hotel stay, Inspiration Dinner, Sixcycle Interactive Training App, Coaching and Event Jersey |
Post-Drawing Commitment Levels - pricing from 12/1 onwards
| Commitment | Benefits |
| --- | --- |
| $1,000 | Own Race Entry Secured |
| $1,600 | Access to guaranteed race entry; Race entry fee paid by teammate, Inspiration Dinner, Sixcycle Interactive Training App, Coaching and Event Jersey |
| $2,600 | Access to guaranteed race entry; Race entry fee paid by teammate, 2-night shared hotel stay, Inspiration Dinner, Sixcycle Interactive Training App, Coaching and Event Jersey |
| $3,100 | Access to guaranteed race entry; Race entry fee paid by teammate, 3-night shared hotel stay, Inspiration Dinner, Sixcycle Interactive Training App, Coaching and Event Jersey |